Luxury Display Single Automatic Watch Winder: model: Orion-1LGV
Video does not show extended resting periods-
rotations are smooth and gentle
Luxury Display Single Automatic Watch Winder-
for the purist!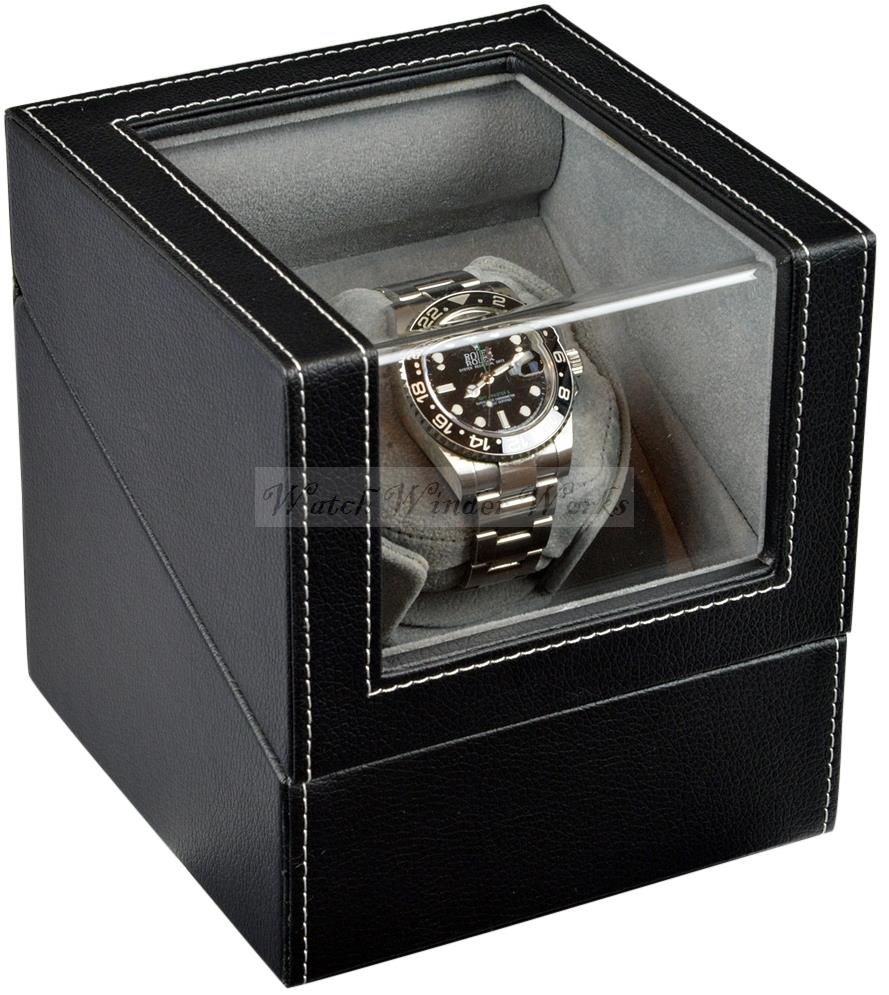 Rotation control knob and plug-in power socket are at the back of the winder discretely hidden from view and allowing for an unobstructed presentation of your watches-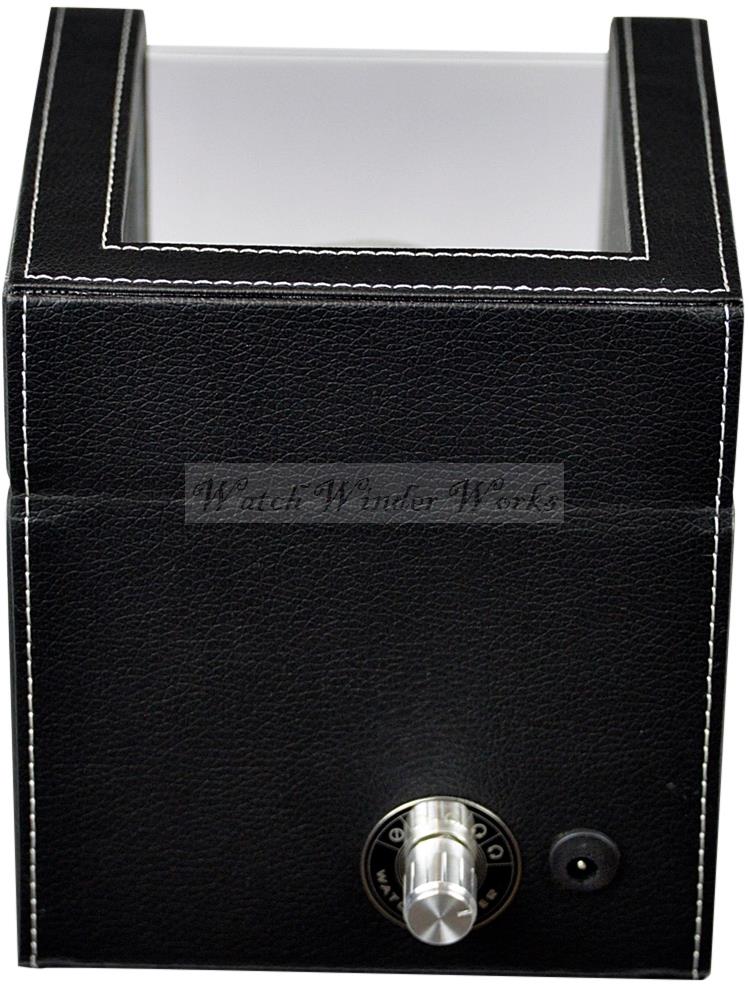 Controls are on the back panel of the winder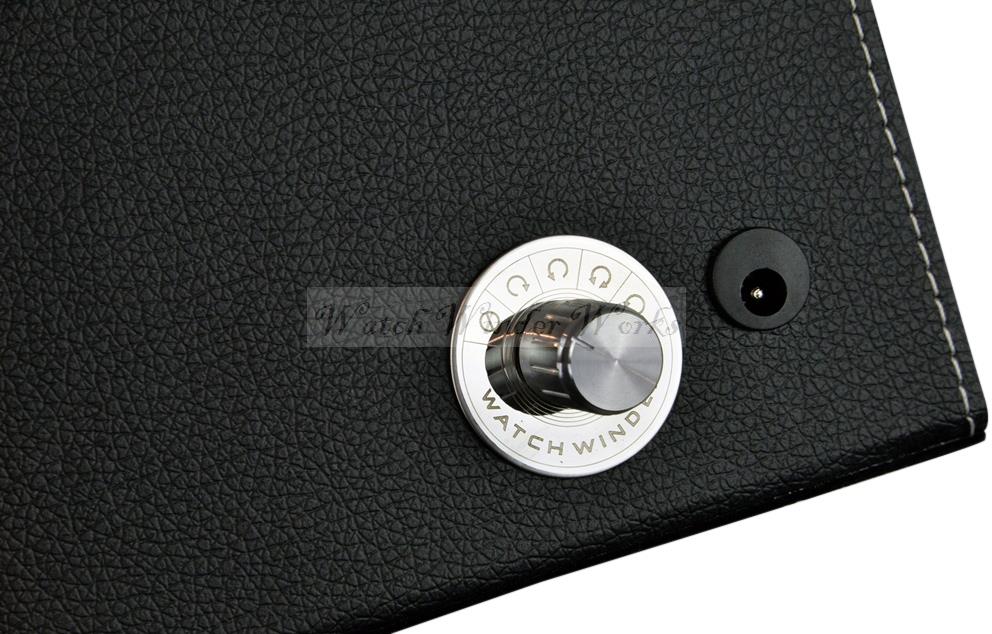 Pure Visibility!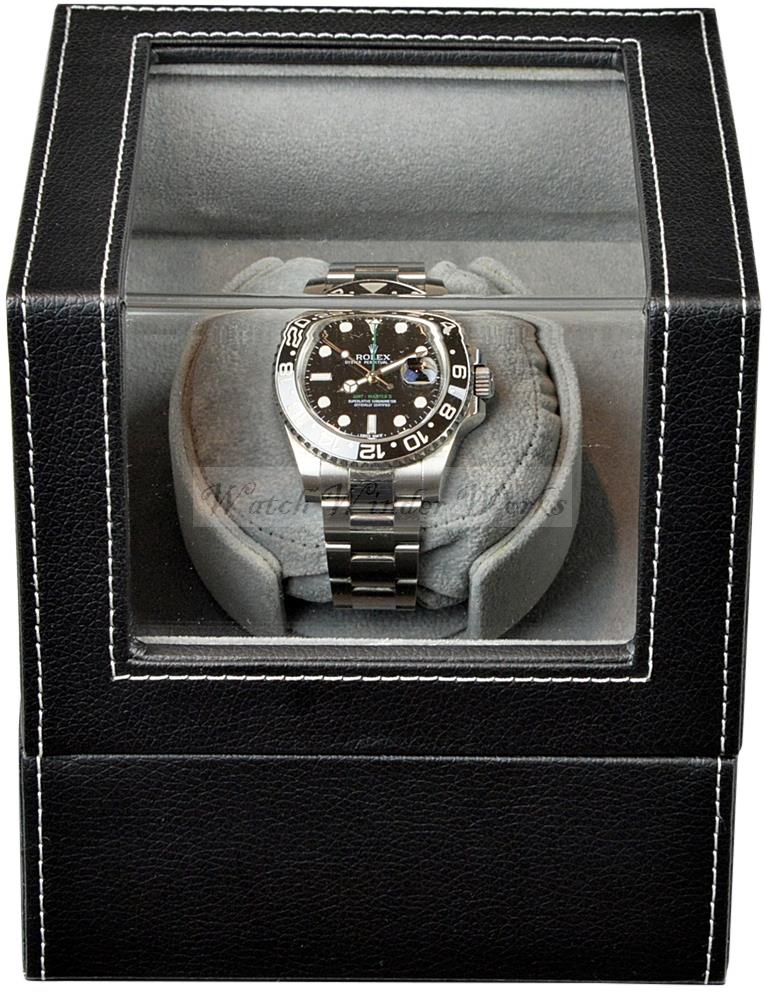 Black embossed Faux Leather with stitching highlights and Decorator's Light Grey Velour Interior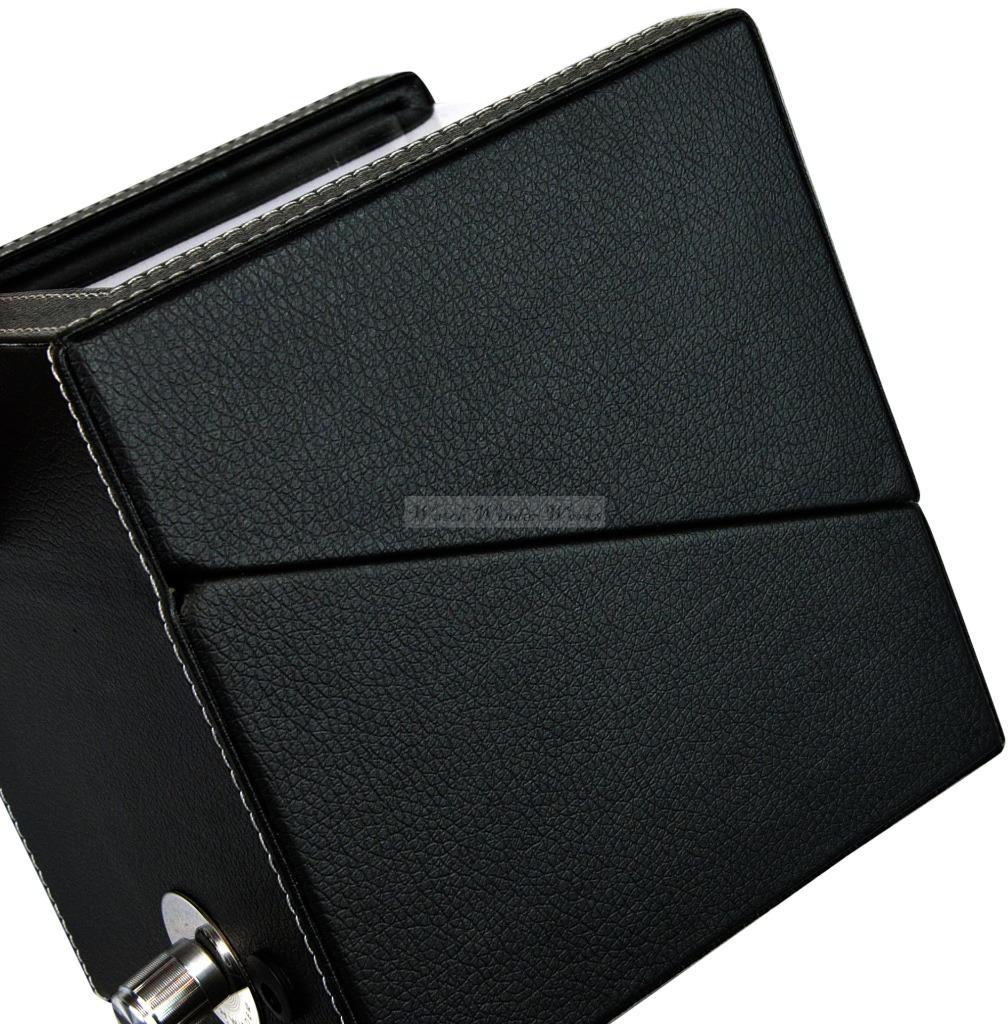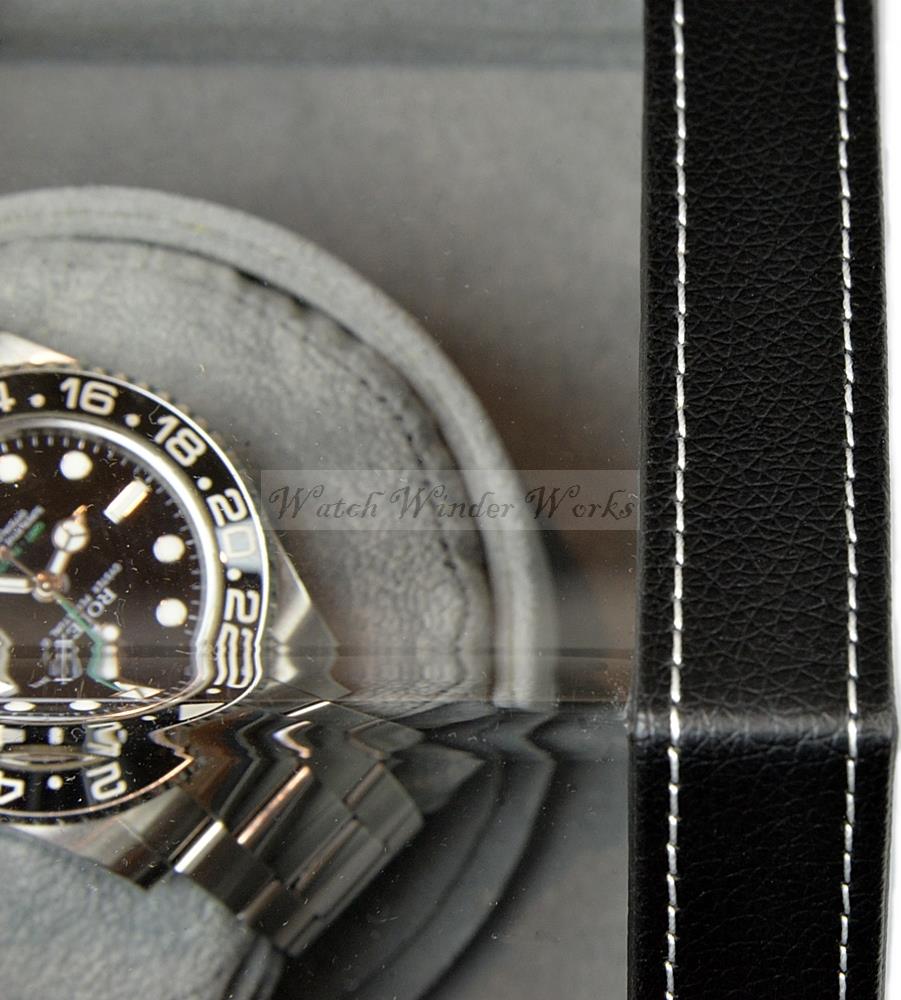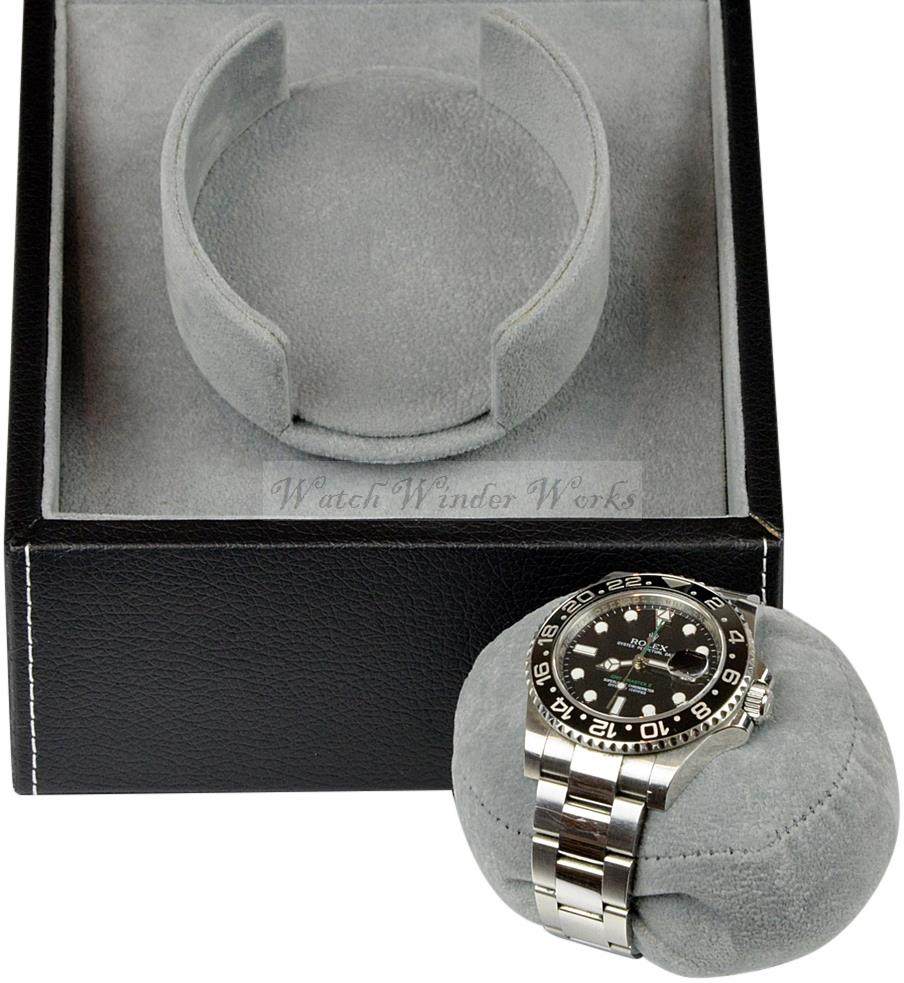 Plush soft velour cushion easily accommodates small or large diameter bracelets/straps and provide a secure fitting
Four pre-set TPD (turns per day) settings as well as a choice of clockwise, counter clockwise and bi-directional rotations ensures that all watch manufacturers' specified minimum TPD requirements are met e.g. Rolex, Omega, Breitling, Tag Heuer etc
Setting 4 incorporates a resting period of 9hrs; this allows the winder to be placed on your bedside table and have the resting periods co-inside with sleep-
Absolute Total Silence!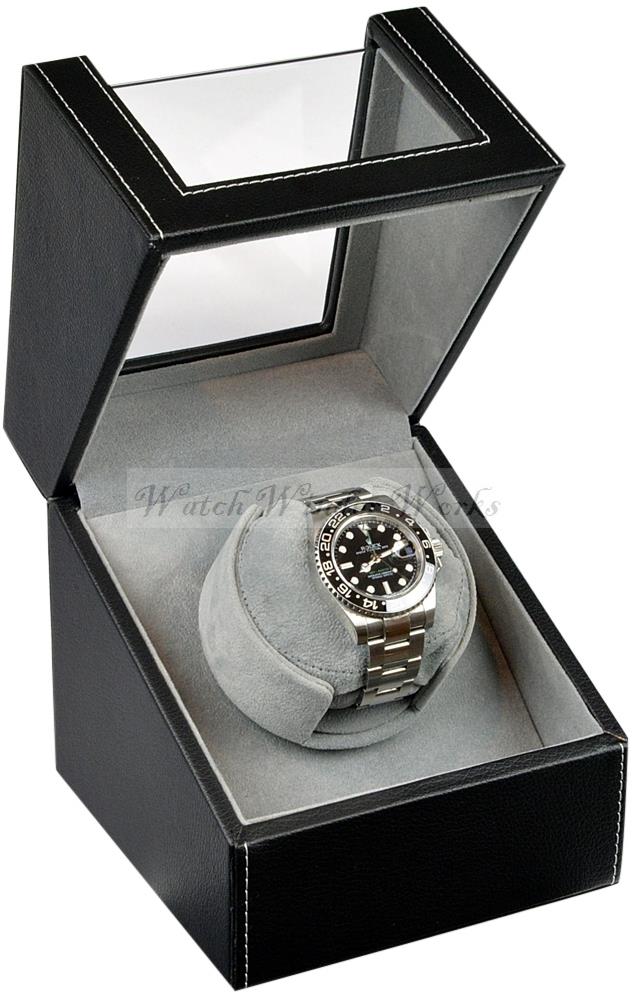 A connoisseur's view
Ideally suitable for display on your desk, study or in the office
Extremely small foot print allows placement in tight places
the iPhone just couldn't resist and provides a convenient point of reference!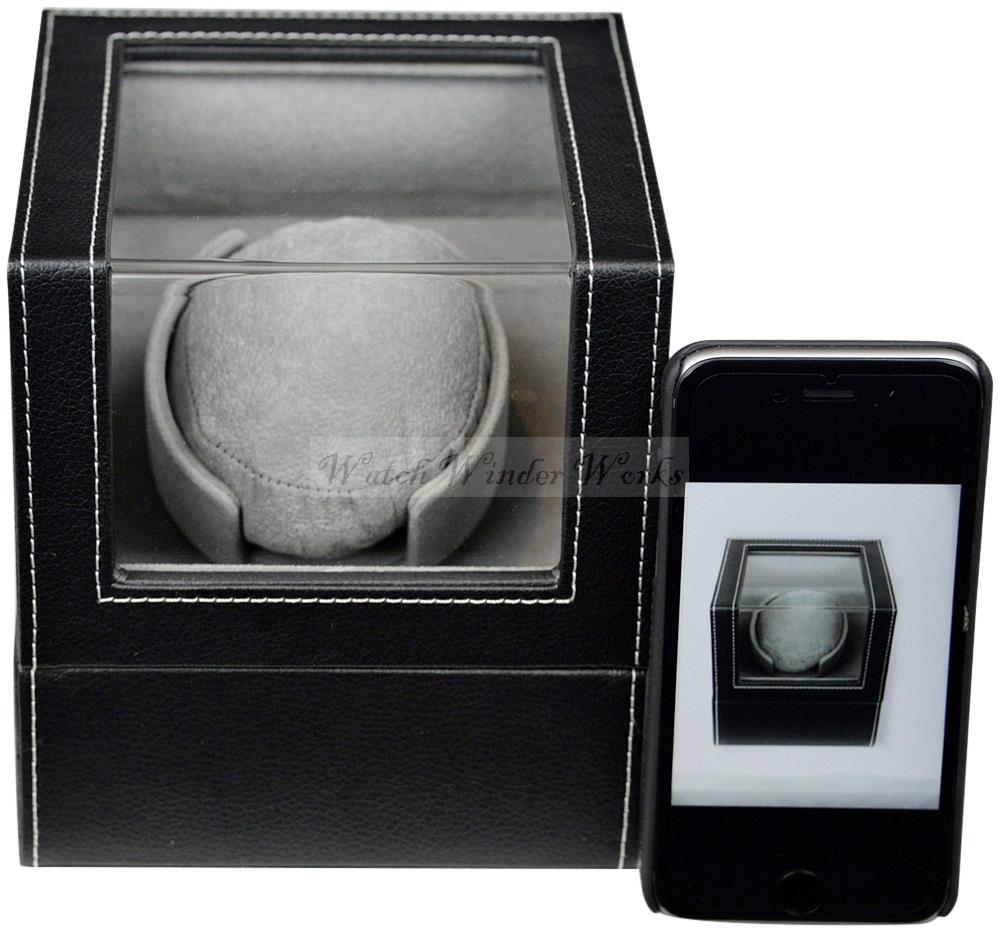 Precise user instructions, OZ compliant AC adapter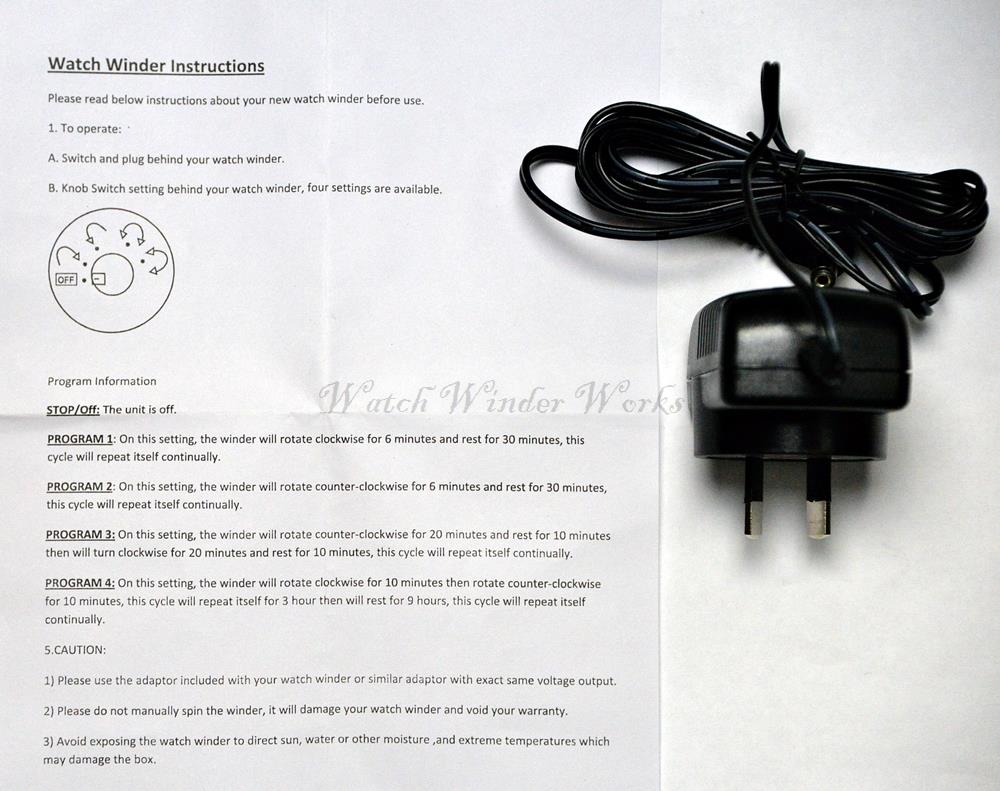 Super Silent Japanese Mabuchi belt-drive motor turns the cushion which can accommodate small as well as large diameter watch bracelets/straps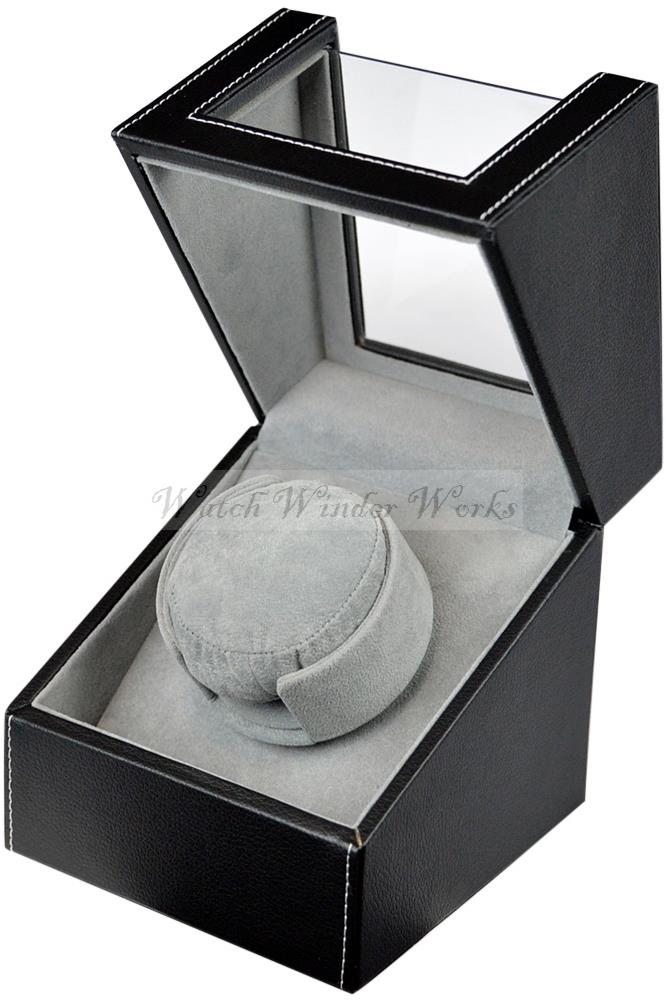 Specifications:
Design: Automatic Watch Winder for one watch

Purist's discretely hidden controls - Pure visibility!

Housing : Faux embossed black leather with highlight stitching

Watch cushion/interior: Plush light Grey Soft Velour D?cor
Suitable for oversize watches
Super Silent Japanese Mabuchi belt-drive motor
Electronically controlled - 220/240V OZ compliant AC Adapter (included)
Rotations: clockwise, counter-clockwise or auto bi-directional
TPD (turns per day): four settings which comply with all automatic watch manufacturers' minimum required TPD specifications

Felt-lined base to protect your surface
Precise user instructions
12 months warranty on workmanship & motor/electronics
30 days no questions asked money back guarantee (buyer pays return postage) if the product does not fully meet with your expectations.
shipped in transit-proof packaging
Watches not included
Dimensions: 140Wx152Hx145D mm

Weight: 1Kg approx.
Recommended for Luxury High-End Timepieces

AUD 206.00
AUD 138.00
(Save 33%)
AUD 407.00
AUD 307.00
(Save 25%)