Luxury Display Sunglasses Collection Case for 12 sunglasses-model: SunglassesPro-12LD
Luxury Display Sunglasses Collection Case for 12 sunglasses-model: SunglassesPro-12LD
Luxury Display Sunglasses Organiser/Collection/Storage Case for 12 Sunglasses -
3D Carbon Fibre look exterior and soft plush beige Velour
Extensively copied but never matched-
the 3D Carbon Fibre look is absolutely stunning and the quilted finish on the top completes the presentation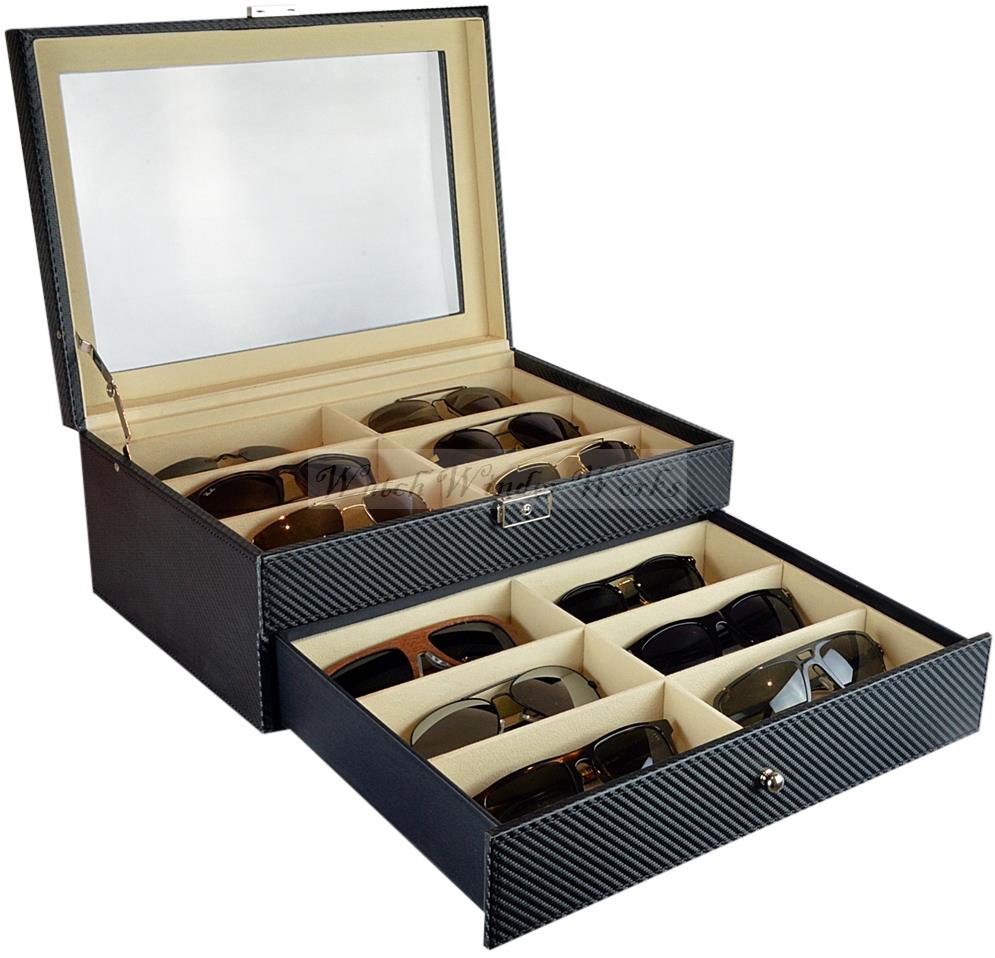 This magnificent sunglasses display case has a pull-out drawer; top tray is lockable and offers an attractive view of your collection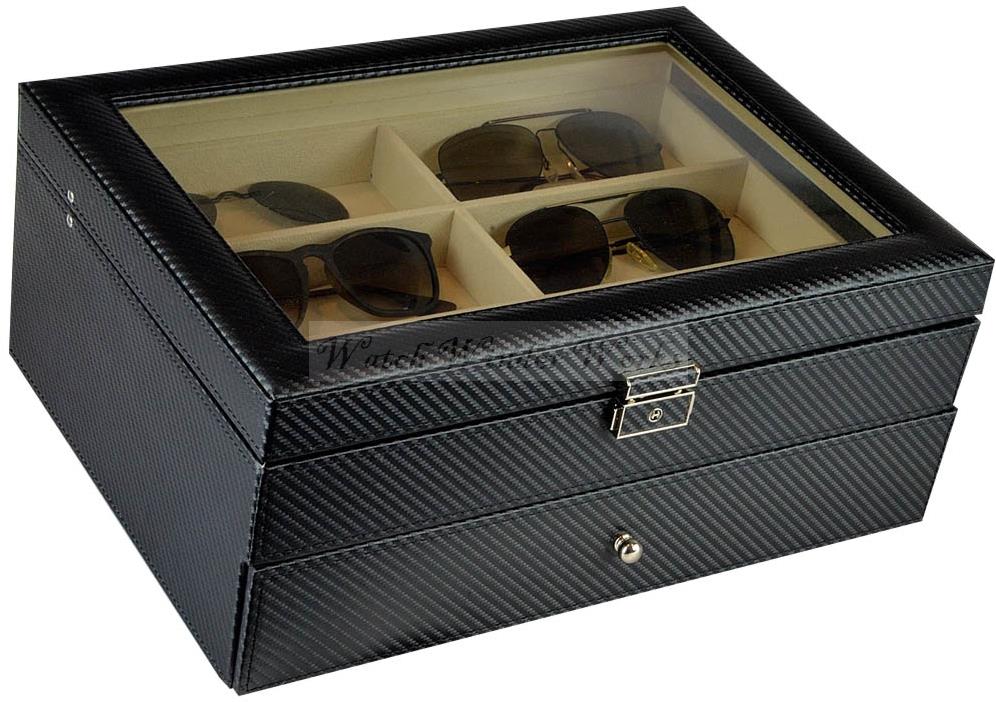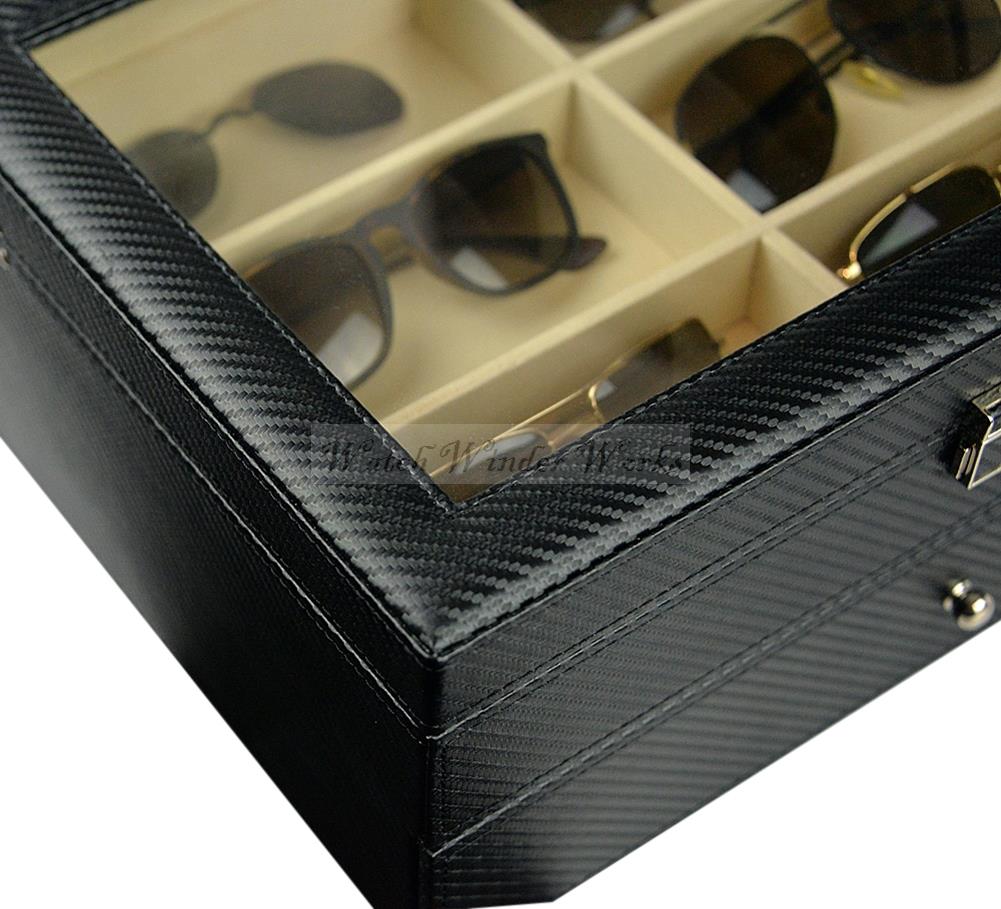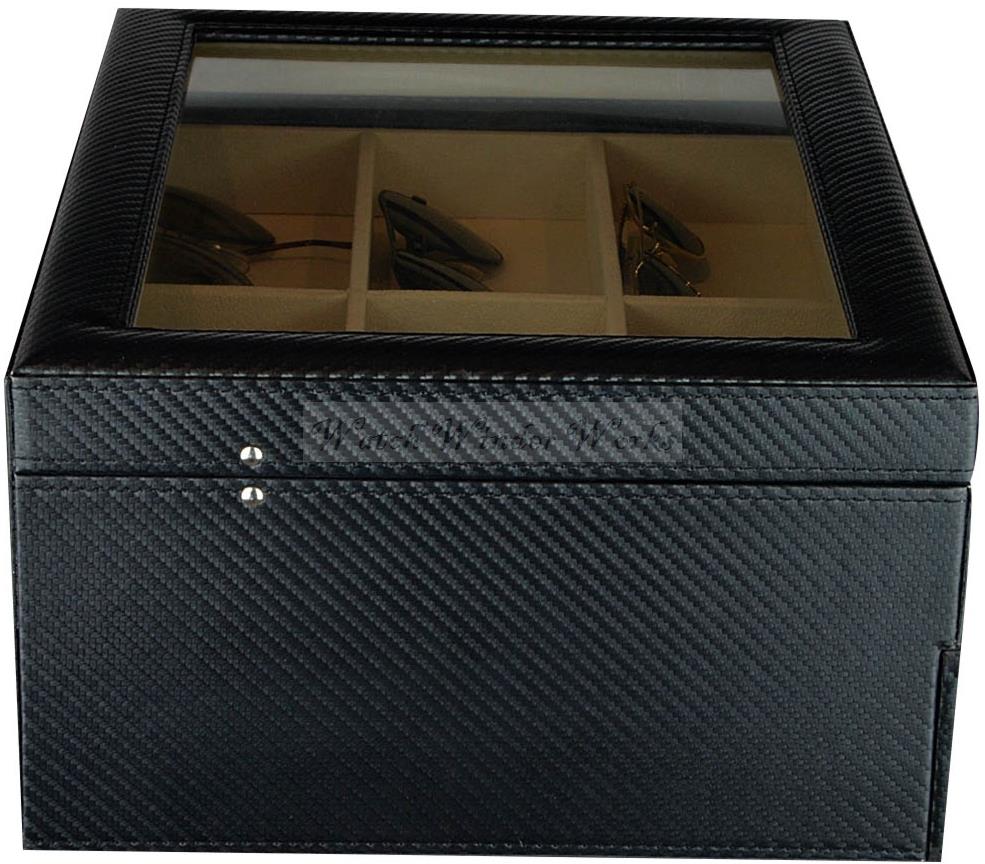 Decorative stitching highlights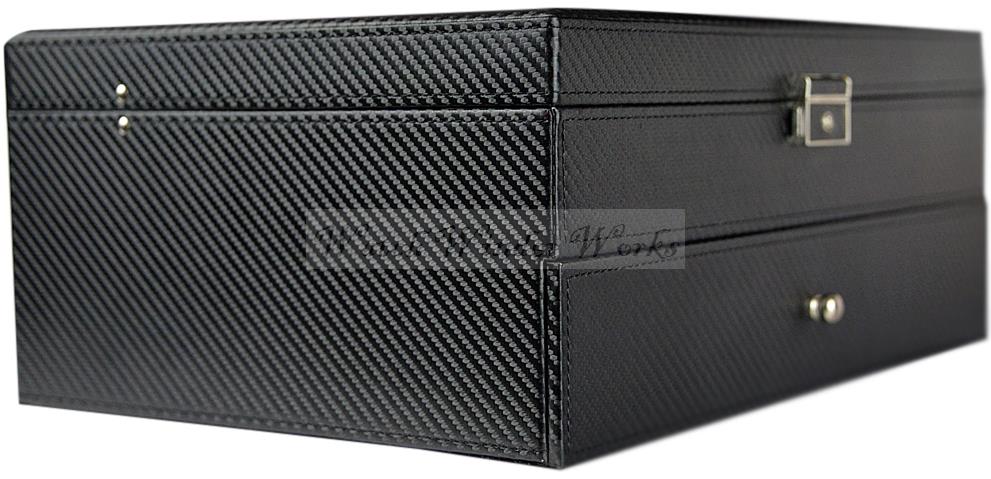 High quality chrome fittings complement the design (beware, cheap imitations abound!)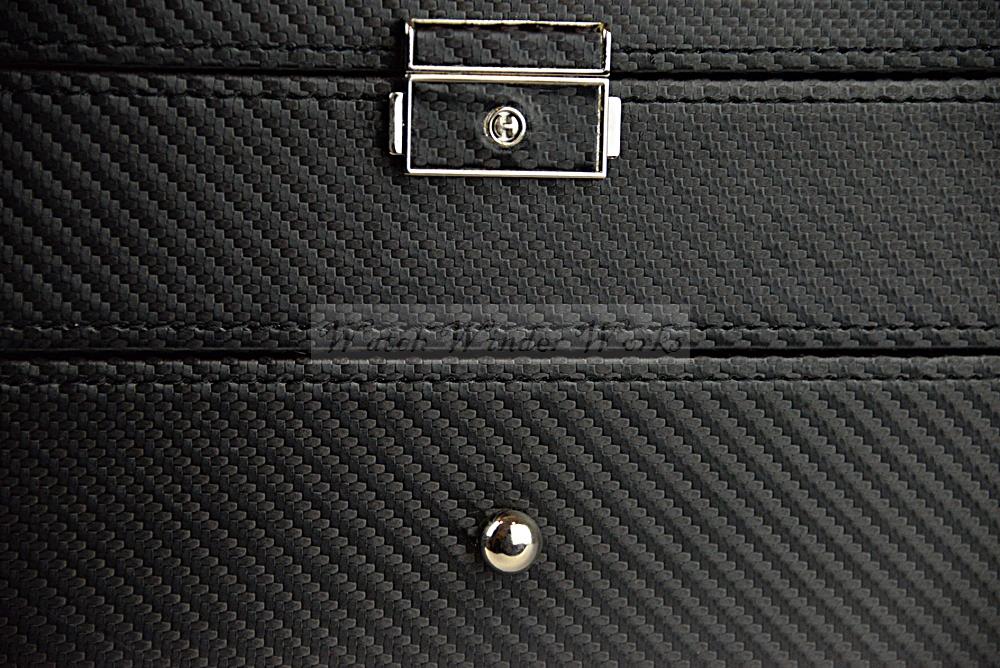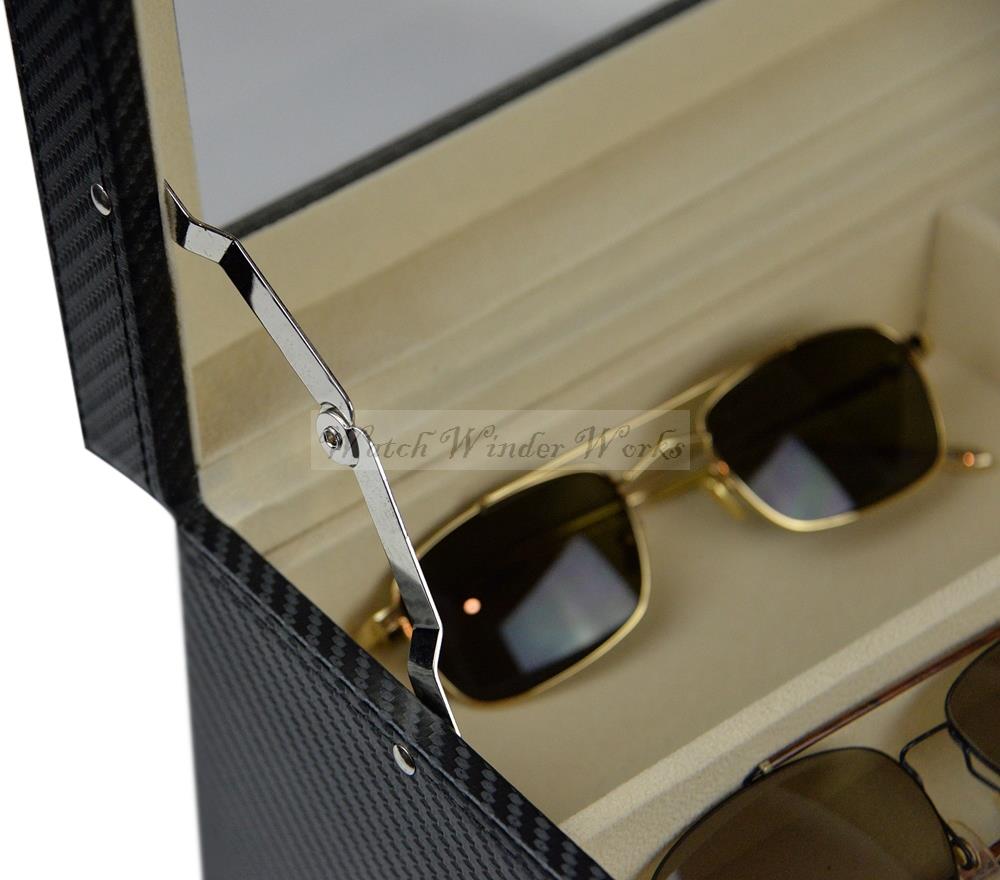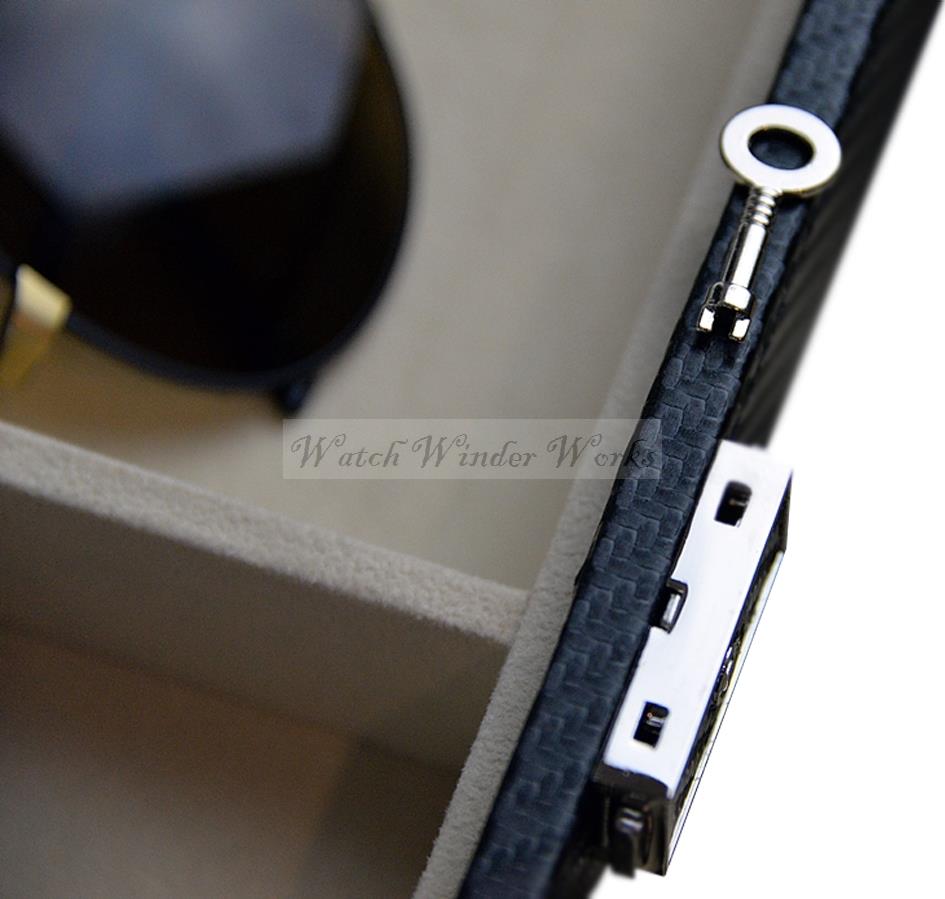 what an impressive display!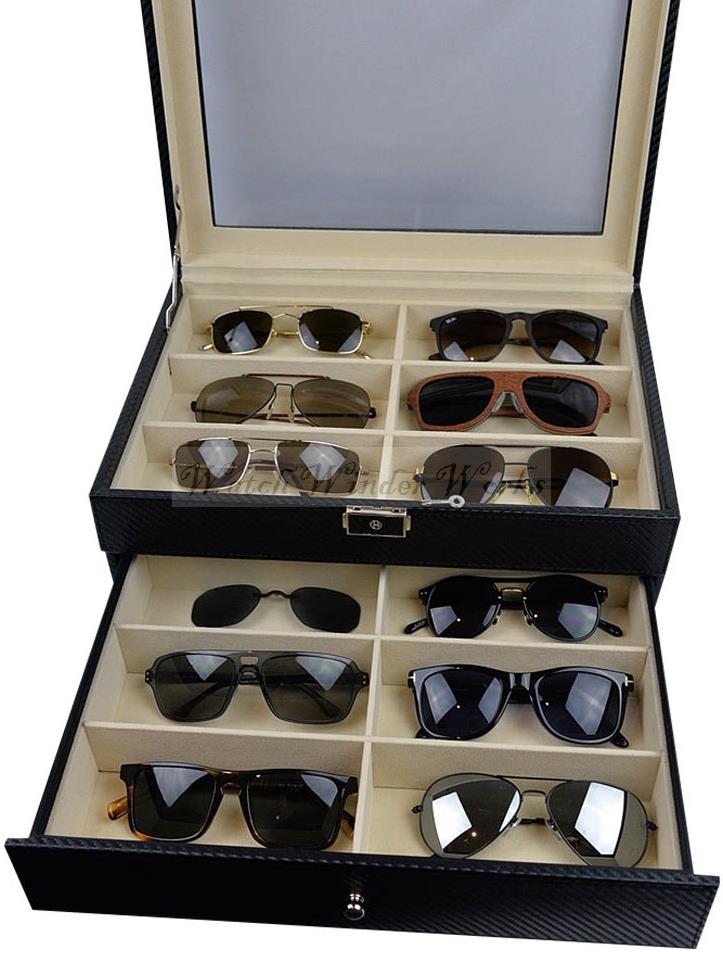 It's time to accessorise some sunglasses!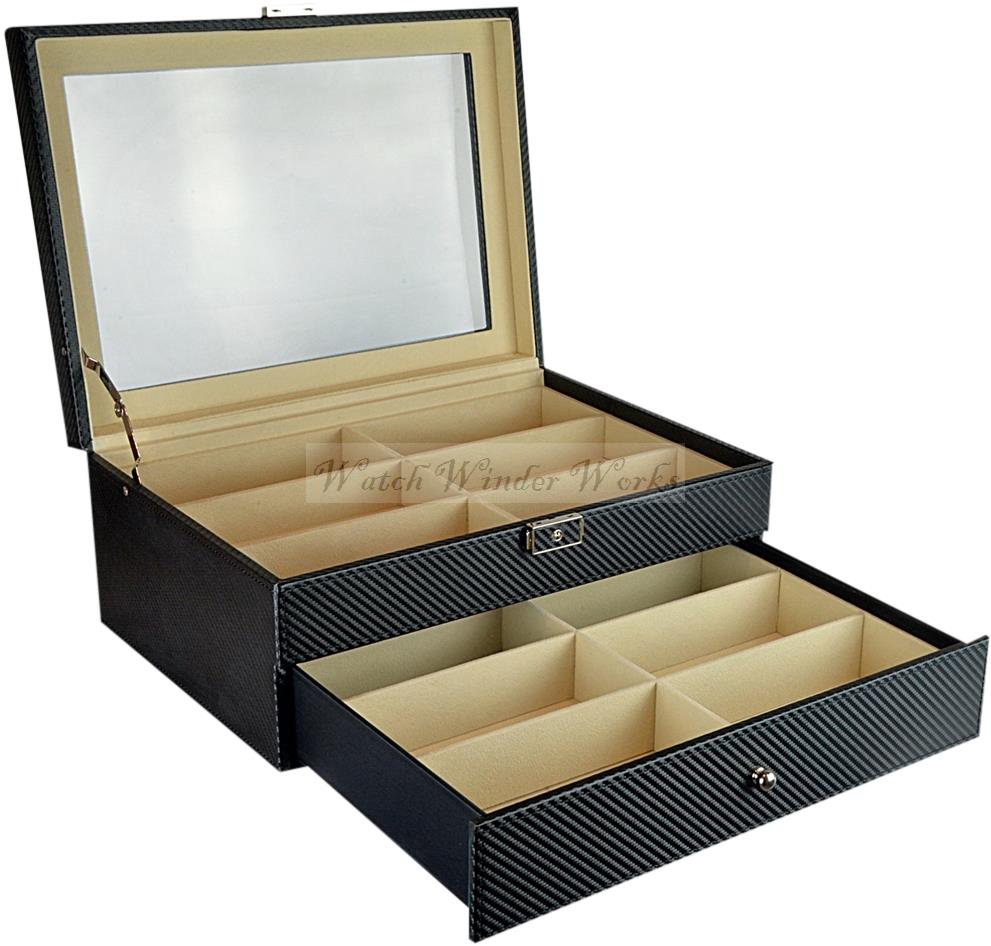 Beautifully crafted and finished - an essential repository for your Sunglasses & Timepieces collection and other precious "metals & stones"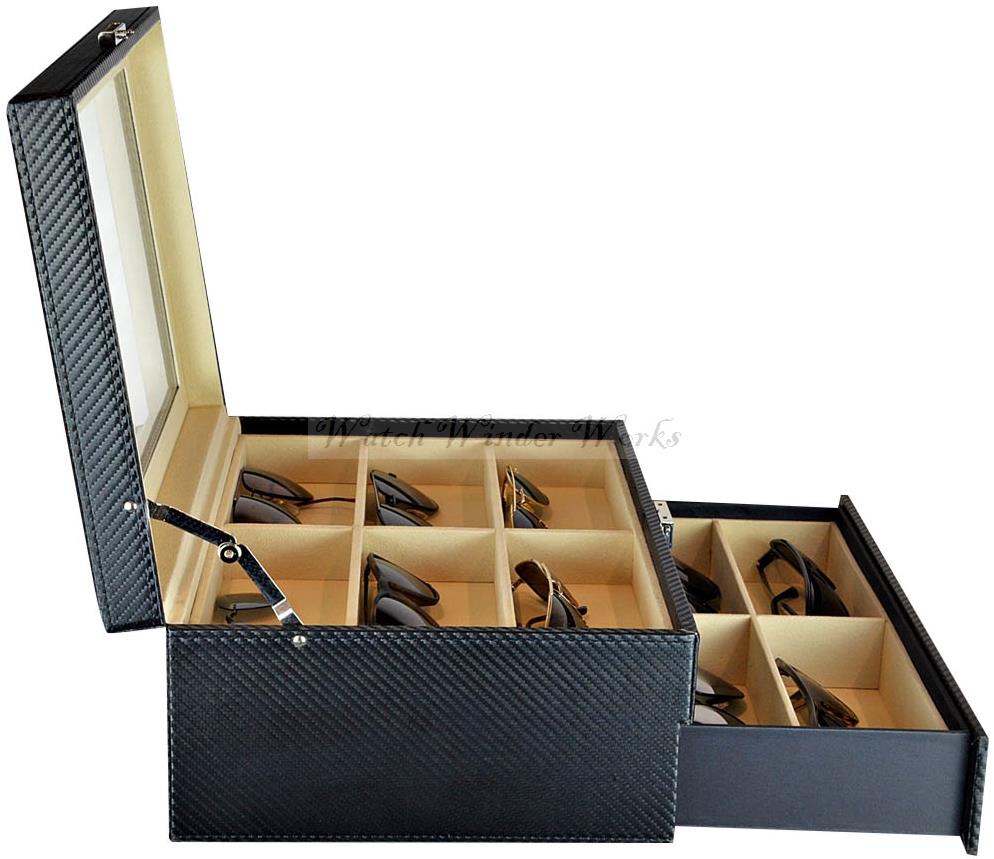 Exquisitely stores and organises up to 12 sunglasses as well as watches and other Jewellery
Beautiful beige velour lining adds style and elegance and protects its contents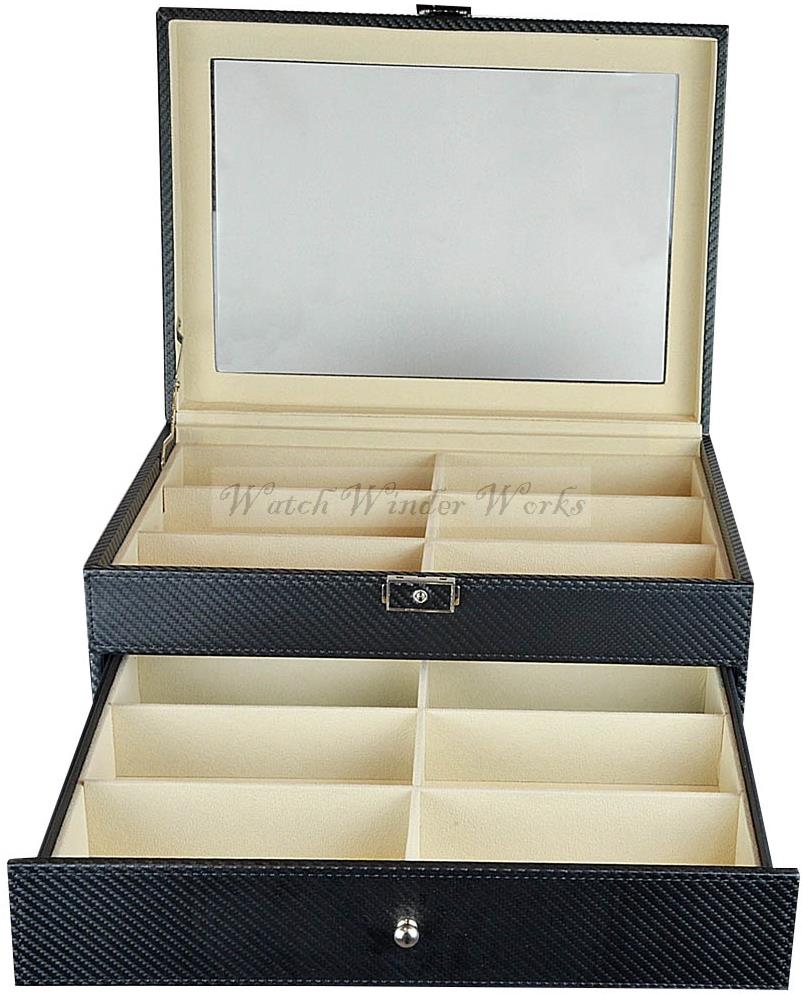 Similar quality cases sell for well over 0 (if you are lucky enough to find one as luxurious and quality made)
Specifications:
Design: Luxury display Sunglasses Organiser/Collection/Storage box for 12 Sunglasses and/or Watches, Bracelets and other Jewellery

Features: Elegant design with lockable top viewing tray with a pull-out drawer

Case: Black 3D Carbon Fibre look finished in Matt Silk Sheen


Interior: Soft plush beige velour

High quality craftsmanship and attention to detail




Felt-lined base to protect your surface

12 Months warranty

30 days no questions asked money back guaranty

Shipped in insured transit-proof packaging
Dimensions: W372xD273xH155 mm
Weight: 4Kg approx.
contents not included